Most recently updated on October 29, 2014

Welcome to ExperienceLeMans.com, the site that can be considered the web's premier shop for Le Mans Memorabilia, Le Mans Posters, Le Mans Programs, vintage Le Mans photos and much much more.

New Arrival!

Original 2014 24 Hours of Le Mans Poster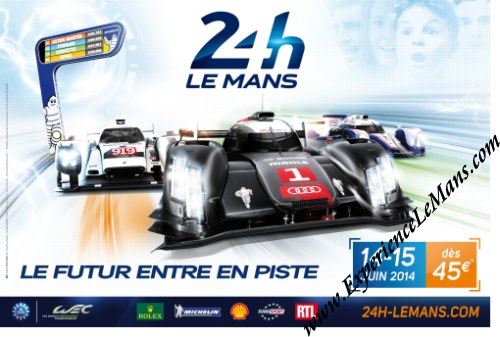 Original 2014 24 Hours of Le Mans Poster
Apart from being avid tin toy collectors, we are also race fanatics and you can call us freaks for the Le Mans 24 Hour race.
Over the years we have collected all kinds of memorabilia that have to do with racing but especially Le Mans.
As we started buying and selling over the internet, this has ultimately resulted in establishing this shop.
All the posters featured are genuine, vintage Le Mans posters.
We have also become authorized re-sellers of the A.C.O. endorsed re-prints.
These are clearly marked as such and are listed in the "Official Reproduction Posters" section.
Also visit our associated websites:
www.ClassicJack.com www.TheF1Store.com www.MaranelloMerchandise.com www.RaceWinkel.nl www.RossiMerchandise.com www.MotoMerchandiseShop.com www.Macora.com www.ExperienceLeMans.com www.TheNurburgring.com www.Zagato-Cars.com www.RalphSchumacher.com www.FerrariStuff.com www.PiccoloWorld.com www.GeoHam.com www.Schumacher-Shop.com www.Blueprint69.com www.Valentino-Rossi-Shop.com www.Valentino-Rossi-Shop.nl www.HouseOfTheTrident.com www.AurumRomanum.com www.jackhabits.com www.bugattistuff.com www.dellortoshop.com www.carburateurwinkel.nl www.BlackSheepRovers.com